We supply technical analysis and acquisition expertise to public and, indirectly, private entities pursuing onsite photovoltaic (PV) and storage systems. We promote best practices in contracting, design, construction and operations to ensure the safe, reliable and economic performance of these systems.
What We Research
What factors most influence the procurement and performance of clean energy systems?
What are the unique barriers that public sector agencies face in adopting onsite solar PV?
How can public and private sector entities increase deployment of onsite PV systems through effective procurement practices?
How can technical specifications in solar PV procurements reduce operational risks and increase overall system performance?
Importance of Technical Specifications for Solar PV Solicitations
With increasing adoption of onsite PV, using proven best practices in design, construction, and O&M early in the procurement is essential for project success.  Whether an agency pursues a PV system for cost savings, resilience, or leadership in sustainability, it is critical for an organization to include an effective level of technical specifications from a solar developer in their procurement to ensure that the installed system achieves its safe and reliable performance. 
With sponsorship by the Federal Energy Management Program (FEMP), the Renewables Acquisition Team at Berkeley Lab created the Procurement Specifications for Onsite Solar Photovoltaic: For Use in Developing Federal Solicitations. The specifications are aimed at reducing project development times and operational risks associated with owning or hosting an onsite PV system.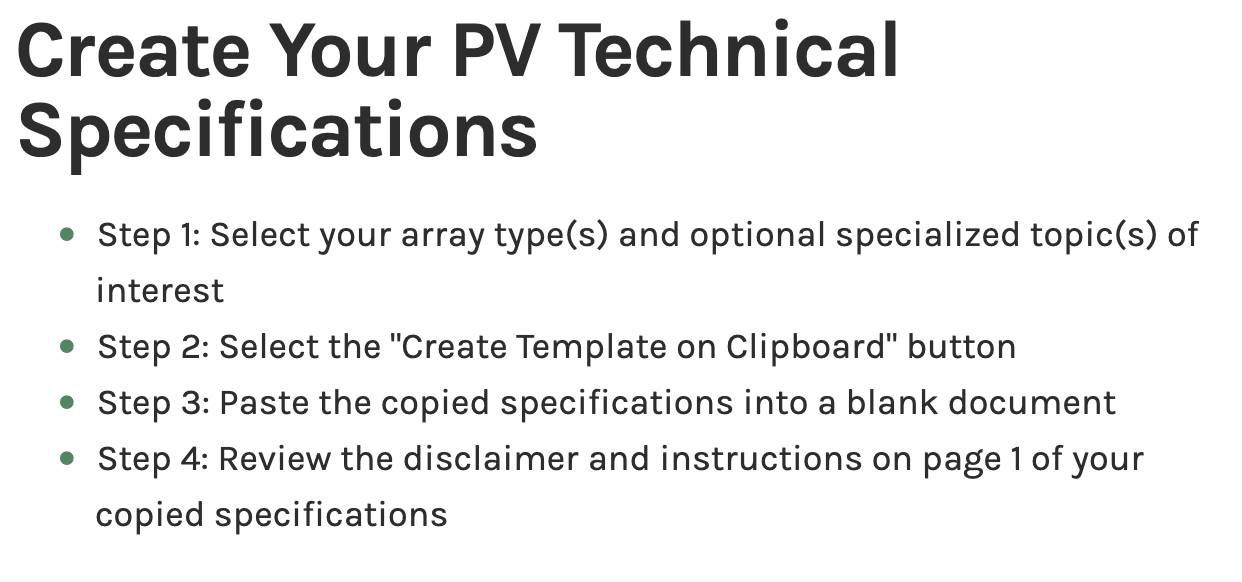 In addition to this resource, FEMP funded an online tool for federal agencies seeking to procure Solar PV systems. The tool can be used to create a customizable set of technical specifications based on the needs of agency sites, including the type of array they would like and specialized topics of interest such as creating an EV Charger ready system or preventing vandalism and theft. For more information and to access the tool visit the FEMP Website here.
Technical Specifications in Third-Party-Owned PV Systems
When PV systems are owned by a third party, a developer installs, owns, operates, and maintains the PV system at a host's site and sells the energy generated to the host. Hosts often perceive that such third-party ownership models do not require technical specifications in the procurement contract. While the developer is financially incentivized to keep the PV system performing and generating revenue by selling power to the host, the host can end up paying higher than expected energy costs if the system underperforms and power must be purchased from the utility, potentially at a higher rate. 
Effective technical specifications can also reduce operational risks by ensuring the PV system is built with the best industry standards for construction and components. Adopting these standards minimizes risks in hosting a solar PV system. Pairing these standards with quality operations and maintenance helps create a resilient PV system.
For more information on resilient PV systems, visit Berkeley Lab's Solar Photovoltaic Resilience page. 
Importance of Procuring Qualified Solar Modules
The quality of PV modules is critical to the performance and economic viability of any project. Public and private entities seeking new PV systems can take simple steps in a solicitation to ensure they receive  "qualified modules." System hosts or owners have several options for ensuring module quality and system longevity, including using contract language that requires that contractors consult with an independent module testing laboratory or install modules manufactured to specific standards for quality and performance. FEMP's "Solar PV Tech Specs" has procurement language that can help with this process.
Aggregated Renewable Energy Projects
Organizations with multiple locations can benefit from aggregated renewable energy projects. In an aggregated renewable energy project, an organization awards a contract to a developer to build renewable energy systems across multiple sites. Benefits of this procurement method include: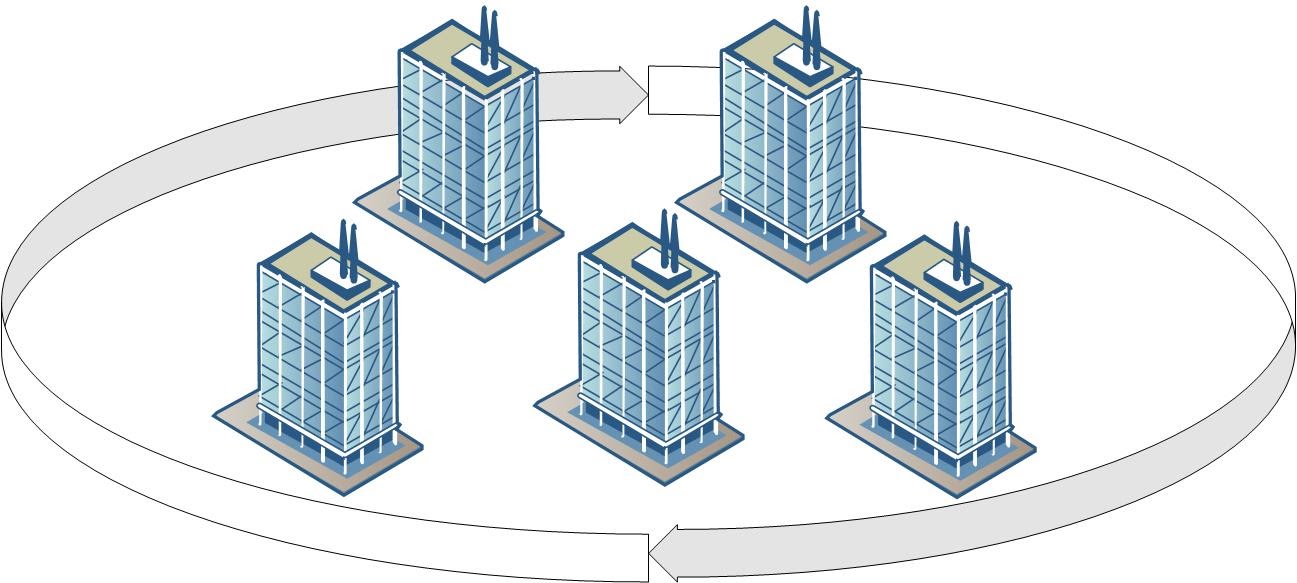 Taking advantage of economies of scale
Reducing overall project costs
Shortening project development timelines
Leveraging expertise and oversight across multiple sites and organizations
Example Federal Projects
Federal Aggregated Solar Procurement Project (FASPP)
Berkeley Lab provided technical expertise and support to the U.S. General Services Administration (GSA) in executing the federal government's first ever joint solar power procurement. The project combined multiple small to mid-size solar PV installations at several federal agencies' sites in a single procurement with one solar firm. 
All together, nine sites in Northern California and Northern Nevada were selected to receive solar PV installations, totaling five megawatts. The federal government is expected to save $5 million over a 20-year contract.
USDA Agricultural Research Services, Las Cruces, New Mexico

Berkeley Lab provided procurement and technical assistance to the USDA ARS in contracting an 80-kilowatt solar PV system at the Jornada Experimental Range. The project was the ARS's first net-zero electricity facility.
USDA Agricultural Research Services, Davis, California
Berkeley Lab provided procurement and technical assistance to the USDA ARS agency in contracting a 33-kilowatt, roof-mounted solar PV system at its facility at the University of California, Davis.
USDA Agricultural Research Services, Fort Collins, Colorado
LBNL assisted the USDA ARS in awarding a contract to install a 36-kilowatt, roof-mounted PV system at the agency's research farm on the outskirts of Fort Collins. This installation, slated for March 2021, eventually will include a battery energy storage system (BESS) to reduce demand charges and provide resiliency benefits.