State and local governments and private entities can save on energy costs and became leaders in sustainability by ensuring energy consuming products like lights, appliances, and IT equipment are energy efficient. Berkeley Lab's Sustainable Operations (SO) Group helps organizations identify and acquire everyday products that use less energy. Our group partners with state energy offices, local governments and private nonprofits to make clean energy technologies more readily accesible. We collect and share procurement policies and practices nationwide and offer technical help to organizations for achieving their environmental and economic goals alongside their primary missions.
We are engaged in understanding:  
What does the landscape of policy and practice for the adoption of clean, energy-saving technologies look like?
What are the common challenges for buyers and sellers of clean energy technologies?
What type of processes, purchasing platforms and information flows can support sustainable purchasing?
What does institutional change look like in the public and private sector?
What are high-impact and cost-effective emerging technologies to implement at different state governments?
 

Sponsored by the U.S. Department of Energy's Federal Energy Management Program (FEMP), the Sustainable Operations (SO) Group has amassed decades of experience helping, and learning from, federal purchasing officers as they buy energy efficient products. Our group is expanding that research to better grasp what institutional change means elsewhere when applied to sustainable policies and technologies. We are looking at the unique pathways for state, local and private-sector entities to adopt clean-energy technologies.  If requested, we also may conduct market research into emerging technologies, offer sample contract language and help identify alternative funding mechanisms for deployment. Examples of our work with public and private entities include:

As a founding partner of the CEC's Empower Procurement program, the SO Group helps California organizations improve their purchasing processes to increase procurement of clean energy technologies. 
Field Validation of Emerging Technologies
Through the Office of Weatherization and Intergovernmental Programs (WIP) of the U.S. Department of Energy, the SO Group works with state and local governments on adoption and market testing of emerging technologies. Berkeley Lab also trains organizations in management processes that promote continual improvement in energy performance, which entails state and local adoption of energy efficient technologies.
To learn more about WIP's efforts and emerging technologies visit the websites below: 
Commonwealth Edison Company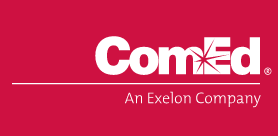 The Commonwealth Edison Company ("ComEd"), the largest electric utility in Illinois, asked the SO Group for assistance with research into new residential and commercial emerging technologies. The SO Group identified and scored emerging technologies on several performance criteria and described deployment opportunities for ComEd's consideration.